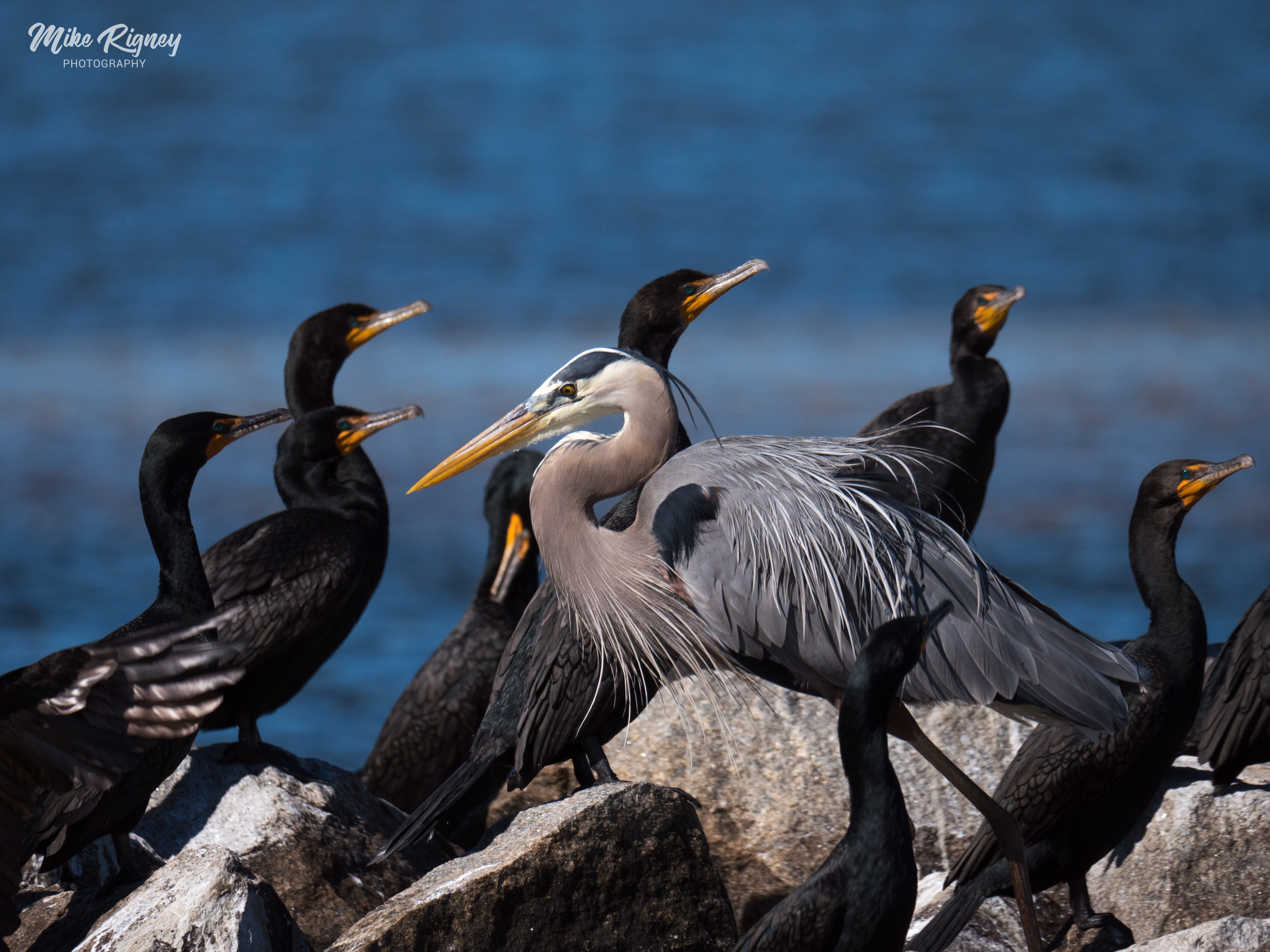 Posts

33

Joined

Last visited

Days Won

1
Profiles
Forums
Gallery
Calendar
Downloads
Everything posted by mikerigney
Seen at the San Elijo Lagoon Nature Center in San Diego this morning. I think it's either a Lesser or American goldfinch but was hoping for a confirmation! Thank you as always :)

Thank you so much everyone, that is a lifer for me! I'm heading back out today, will try for better photos, but seems like it's a fluke that they fly close past the boat.

That's 3 votes for Red... enough to change my e-bird checklist from red/red-necked to red?

Thanks for the input! I am hoping for the Emerald because that would be another endemic species, but can't let that bias me ?

Awesome! Bill does look a little thicker, which would mean red, but super hard to tell from the photos.

Hi all! I only have a very bad photo, extremely cropped, so looking for a miracle here. Today there was a group of about 10 of these gull-like birds flying low over the water just to the west of San Clamente Island off the coast of San Diego. Very visible white strip running across the top of the wings with a dark beak and dark around the eyes. Thank you! Mike

Spotted today while walking through El Yunque National Forest in Easter Puerto Rico. Had just stopped raining and barely got my camera up to get this shot before it flew off. I know this is a long shot, since can't see the bill or underparts. Was hoping that tail shape and coloration could help distinguish. Any help would be appreciated! Mike

Oh yes that makes more sense! Thank you!

Turns out my Merlin app was set to the wrong location (facepalm) so the yellow throated wasn't showing up. Once I updated the location this answers became much more obvious! Thank you all for the quick response ?

I thought this was an Anna's, because that is what normally is seen in San Diego, but quite obviously has the orange rufous coloring. Taken 12/20/19 in Rancho Bernardo, CA. Thanks, Mike

Hello all! My mom took this amazing picture of a bird that has been tapping at her window yesterday in Tarpon Springs, FL. I tried a Merlin bird ID and nothing came up. Thank you!

Is this a semipalmated sandpiper? Seems like the beak is thicker and shorter than other pics I'm seeing. Man these shorebirds are hard.

Osprey just being generally awesome.

Great blue heron that was absolutely terrorizing a flight of double-crested cormorants today in Tarpon Springs, FL

I hadn't seen that yet, thank you for sharing! I just got back from a walk, will post my best from today after I sort! ?