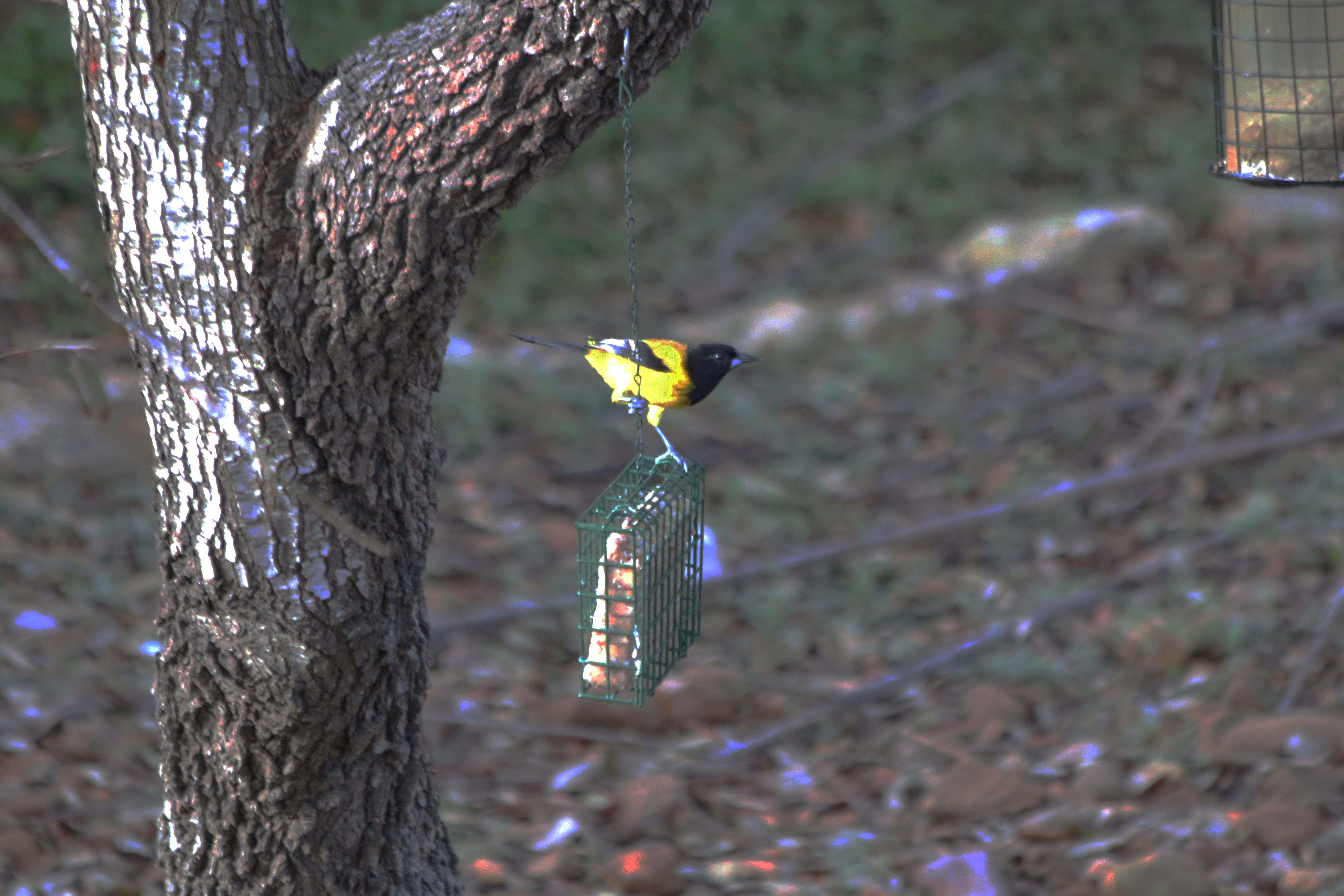 Posts

619

Joined

Last visited
TexasCobra's Achievements
I take a lot of pics of Turkey Vultures and Black Vultures from my home's upper deck. I believe this is a Zone-tailed Hawk but I did not get a pic of the upper side of the tail that would be a distinctive feature of same. Can you help?

¿Qué está pasando, Chaparrito? ¿Compré tu taburete de bar favorito? (He may have cojones but his weapon is tiny!)

The Lesser Goldfinch is much more common in my backyard than the American Goldfinch.

The angle of view is a poor one. I believe these pics present more identifiable features. I believe it is the same bird and the pics were taken in a second session minutes later.

OK, the female Northern Cardinal is an easy ID. What is the other bird on the birdfeeder?

That pic is entirely too, too green when compared against the Texas female Painted Bunting. Here is a pic I took earlier this summer which was confirmed to be the female Painted Bunting photographed in my backyard.

Many thanks for your fine examples FlowerShooter.

What features distinguish the female House Finch from the female Painted Bunting? Both species are common in my area. I have photographed both species of females. I have pulled up images of the two from bird identification websites. I am still unclear about how to distinguish the females of the two species. Thanks for your reply.

I said "heedless" emotion you damned fool!

Embarras de la richesse is the expression we used in the diplomatic corps.