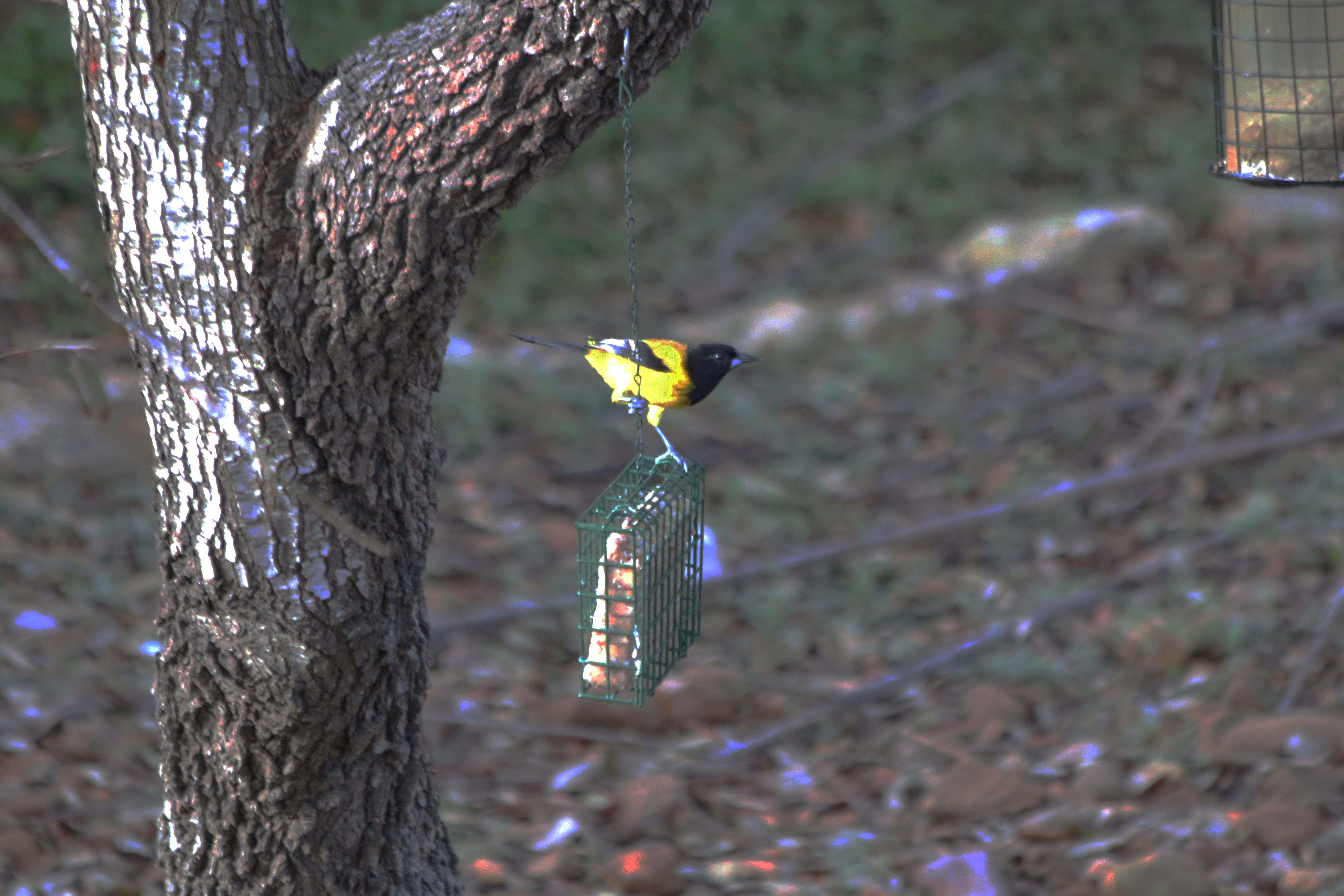 Posts

544

Joined

Last visited
TexasCobra's Achievements
Beneath that black dome, behind that spade beard lurks a disguised felon Sherlock Holmes could not detect...

The customer demanded, "Just serve me the seeds, dammit. I don't eat no stinkin' greens!"

I can't say whether I have seen this species before. This bird hung around quite awhile so I have dozens of pics. The bird did not seem interested in the suet feeder in the same tree it was pecking on.

The photo is no longer in my library of images. However, I did post it on flickr at the link I indicated.

I did not find that I reported this bird to ebird. I have now done so and attached the photo I took. This bird was identified by viewers of the whatbird.com website. It appeared at one of my birdfeeders in my backyard located in Central Texas Comal County at zip 78070. I was not previously aware of the bird's rarity in my area. You will find a photo I took on Nov. 8, 2017 at https://www.flickr.com/photos/124304610@N07/38269451031/in/album-72157682869365141/

I had not posted in this thread before. I am now caught up with the best of my pics. I will comply in the future.

I believe I did report it to ebird. I will check. I am fortunate to be situated on a flyway north of San Antonio and two miles south of the Guadalupe River. The house is located at the pinnacle of a limestone hill roughly 100 metres above the river level. The yard contains various oaks (red oak, live oak, Spanish oak) as well as native vines and wildflowers. My plantings include species attractive to hummingbirds and other wildlife. Surrounding properties include exotic game ranches, sheep and cattle ranches, grazing land, junipers, scrubland, and riverine locations. From my deck I can view the Twin Sisters geological feature some 17 miles away in Blanco County. The Texas Hill Country is quite exceptional!

All of these pics are taken from my walk-out upper deck overlooking my backyard.