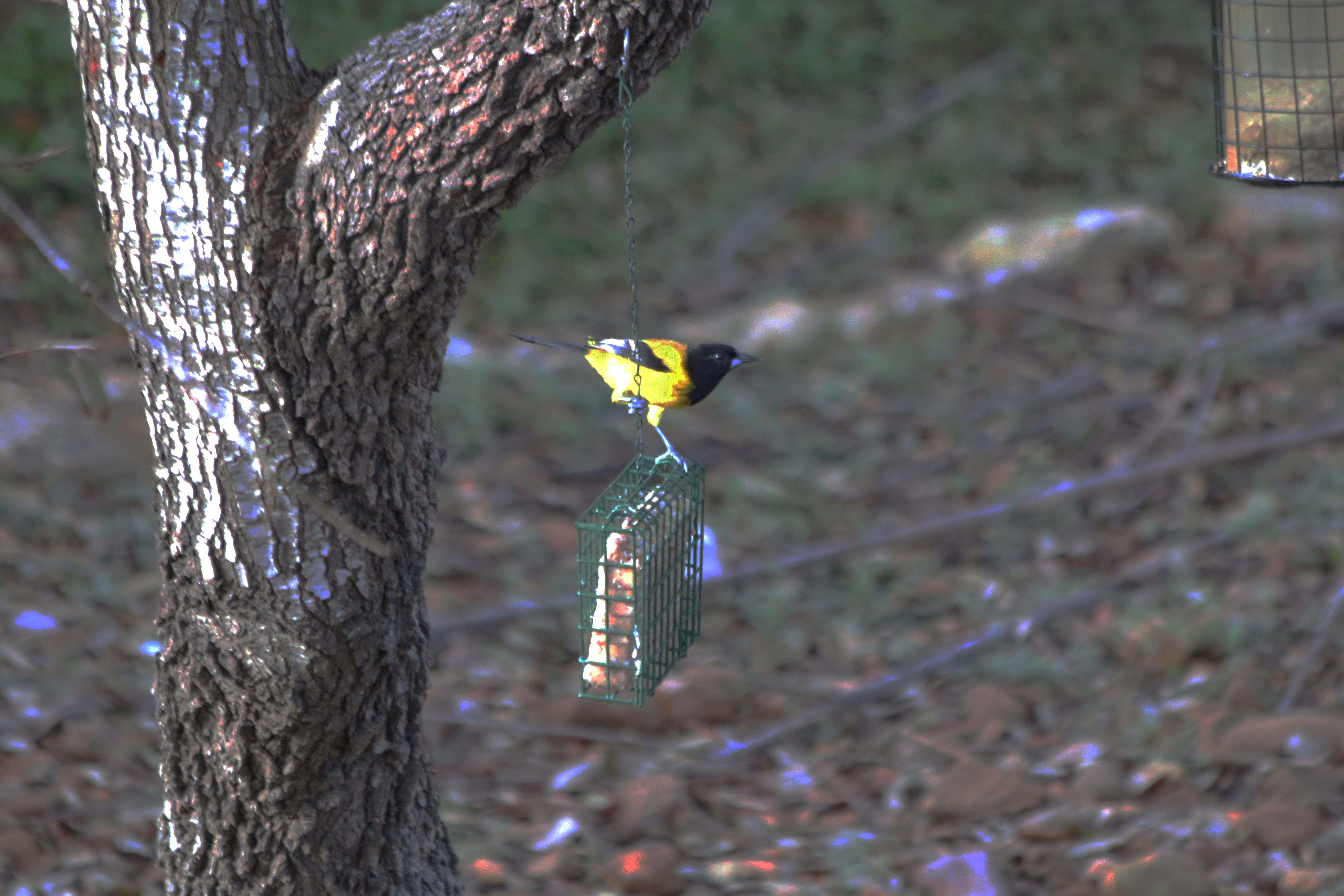 Posts

632

Joined

Last visited
TexasCobra's Achievements
Thank you for the prompt reply, Kevin.

I am not confident about my identification of these two birds. My best guess is female House Finches.

Meep Meep! My best ever pic of a roadrunner.

Thanks for the ID guys. That makes one female House Finch and one male House Finch (easily identified by color) for this morning. Two Golden-fronted Woodpeckers on the same tree. They like to slurp the nectar from the hummingbird feeder and dine on the mix of seed, nuts, and dried fruit sold as "wild bird trail mix". I have plenty of Black-crested Titmice, Carolina Chickadees, Lesser Goldfinches, Carolina Wrens, and one Ruby-throated Hummingbird who appears daily at the feeder when it is not monopolized by the woodpeckers. Today through the following week the daily highs expected range from mid 70's to mid 80''s. This is in contrast to the blustery and rainy weather of Monday through Wednesday when overnight lows were in the high 30's.

My wife and I are breeders of the Bouvier des Flandres dog with several AKC champions in their Herding Group. We are reminded of the USSR effort to reverse engineer a breed comparable to the bouvier which was renowned for its effectiveness as a courier, scout, and guardian in WWI and WWII. This effort resulted in the Russian Black Terrier breed. The bouvier was noted for its stealth and hardiness due to its thick double coat and its irregular outline. An early experiment by the Soviets presented one of their dogs with a drowning soldier. The dog swam out to the soldier and dutifully dragged the soldier to shore. Unfortunately the soldier was dead on arrival. The dog had grabbed him by the neck and strangled him in the process. No doubt the conductors of this experiment reported a successful conclusion to Stalin and his henchmen.

Designed and bred by the Soviet Union as a stealth bomber.

Ornithologists and aeronautical engineers agree that this bird will never achieve lift!

Nature is cruel in tooth and claw. Two hours dispatched this carcass.