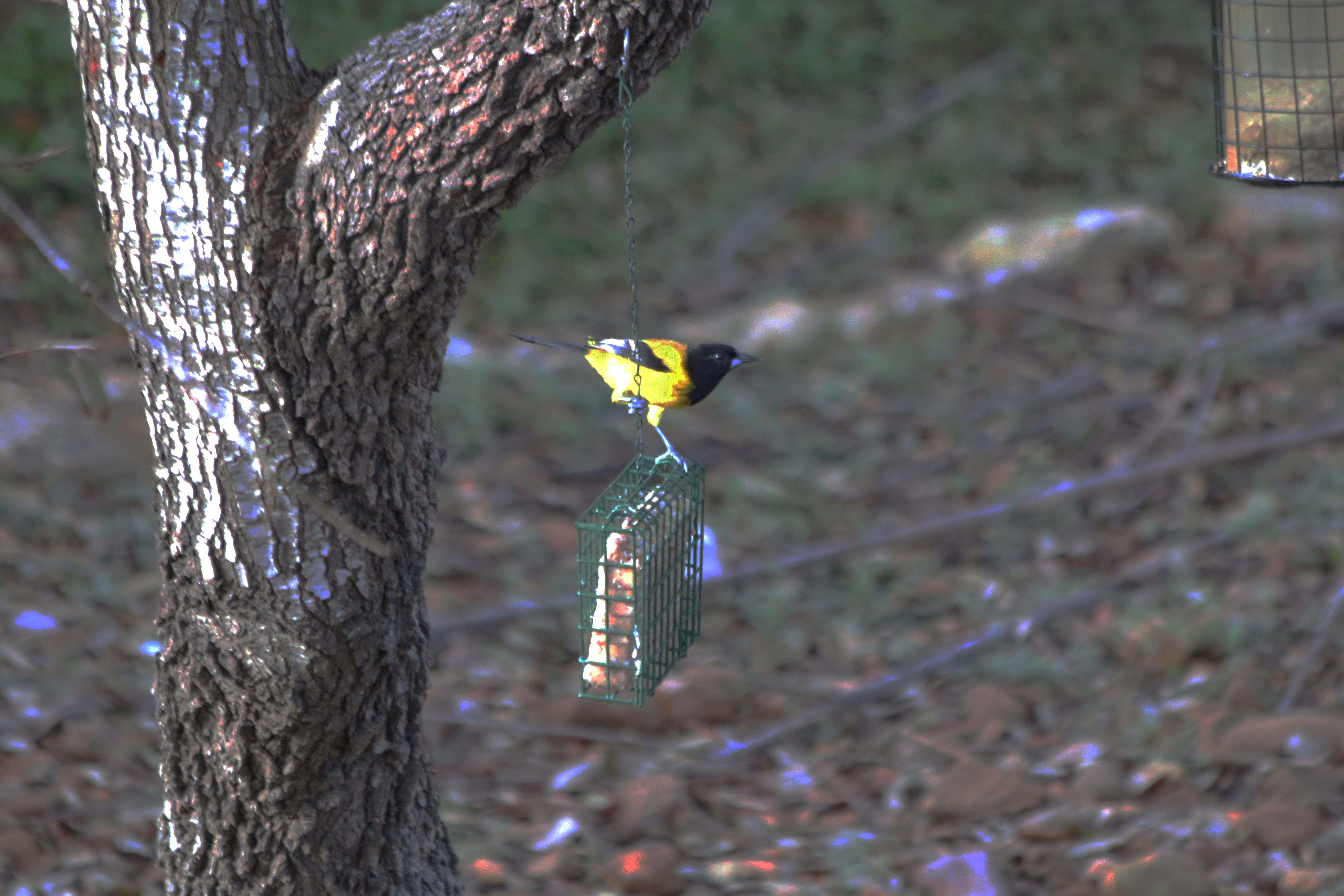 Posts

465

Joined

Last visited
Profiles
Forums
Gallery
Calendar
Downloads
Everything posted by TexasCobra
Is this seat free? Yeah, but the drinks are not. You can work off your bar tab on the pollination detail.

Does this look like a proper business meeting to you? The bird on the right says: "Dammit, I called for a breakfast meeting and you folk turned it into a feeding frenzy!"

She must be a near-sighted nutritionist!

Thanks for the help. What clues you into the identification as Scrub Jays? All I see is an intensely blue backside and no contrasting light colored belly.

I think we can agree the first two pics are the Woodhouse's Scrub Jay. The third pic of two birds in a tree is indistinct, but the color to me indicates Indigo Bunting.

The raccoon says "Get off my butt!" https://www.livescience.com/amp/birds-pluck-hair-from-live-animals.html

Mama does not need an astronaut's helmet to escape the "Surly bonds of Earth". Bouvier pups watch in awe.

I thank you both for your efforts to obtain an ID for this hummingbird. When I first saw the bird I thought what is this dingy, drab, gray hummingbird with no trace of a green back and a darkish throat when I am more used to a creamy pale throat for the female and immature Black-chins and Ruby-throats? I think Anna's Hummingbird is the most likely identification.

I can't determine whether all photos contain an image of the bird I attempted to identify. I am triggering a remote shutter release from a number of locations.

Well, I set up my Canon EOS 70D with EF 70-300mm lens and remote radio shutter release on a tripod in my study. Bear in mind that this is a distance of four feet through a window in my upstairs study with no facility for adjusting focus, shutter speed, or frame.

I have been trying to photograph this bird for at least 3 days with no success. Today I observed it on my nectar feeder from a distance of three feet. I am familiar with the Black-chins, Ruby-throats, and Rufous that visit my feeders at different times of the year. This bird was dark and drab with a dark gray throat and a dark head. It had white patches on the tail. The dark throat and head attracted my attention. At close inspection when the bird was perched on the feeder it showed dark vertical stripes on its throat. There was also a very thin ring of white at the base of dark throat. What species is my visitor?

Ya need to call 911, Dude. I'm a lifeguard not a bloody safe cracker!

Bouvier des Flandres puppies. Our AKC Bouvier des Flandres bitch registered as "Whatever Lola Wants" achieved her championship status last December and was subsequently acknowledged with the "Award of Special Merit" at the AKC National Championship Meet in Florida. All three pups from Lola's first litter are committed to new owners.

Black Buzzard Batteries introduces the mascot for its new advertising campaign that features the "Energizer Buzzard".