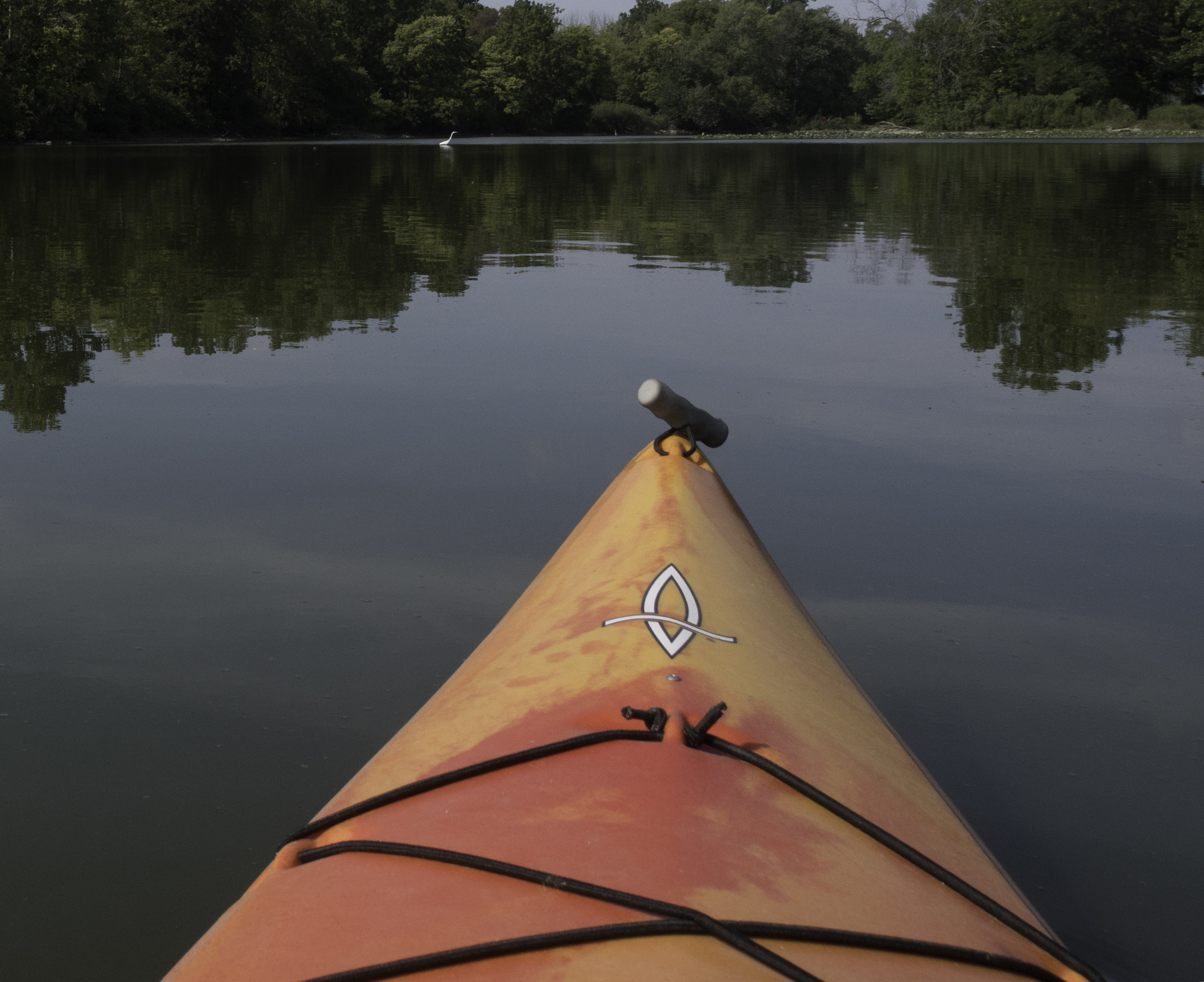 Posts

124

Joined

Last visited

Days Won

4
Profiles
Forums
Gallery
Events
Downloads
Everything posted by G_kayaker
Hi all, Are these three mallard hybrids (male/female in front and white-chested in center?) Thank you!

Hermit Thrush (Me and my shadow) Surprised he was still around northern IL, although he was hanging around a fire set by forest preserve maintenance.

Chicago burb, along shore of small lake last Friday. Mergansers (Common and Hooded were with it but left as I approached.) Thank you!

Northern Cardinal; DuPage Co., IL "I do not attribute to nature either beauty or deformity, order or confusion. Only in relation to our imagination can things be called beautiful or ugly, well-ordered or confused." - Baruch Spinoza

Neat idea Mel! Here's one... was out for a couple of hours today and it was getting late/losing light. I took a shortcut through the woods going back to my truck (had given up on any more birds photos) and ran into this group: Young buck The Doe and the big guy stepped into light It was (any day is) a good day to be out!

Hi Corgi, I usually get on the forum later and don't spend a whole lotta time on most occasions. I don't comment too much but did enjoy your post! G

Seen at same time this morning in Chicago burb. Next to pasture/prairie and small lake. I'm "thinking both are Red-tails, but then again... Thanks!!

American Mink - Looked like it was gathering the branches (making a den?). In the second photo he had stopped for a few minutes to scratch his back. ?

This bird was found today at Montrose Point (on lakefront) in Chicago . I did not move it, but noticed the band. Should I report this to anywhere? Warning: graphic image below. Thanks.