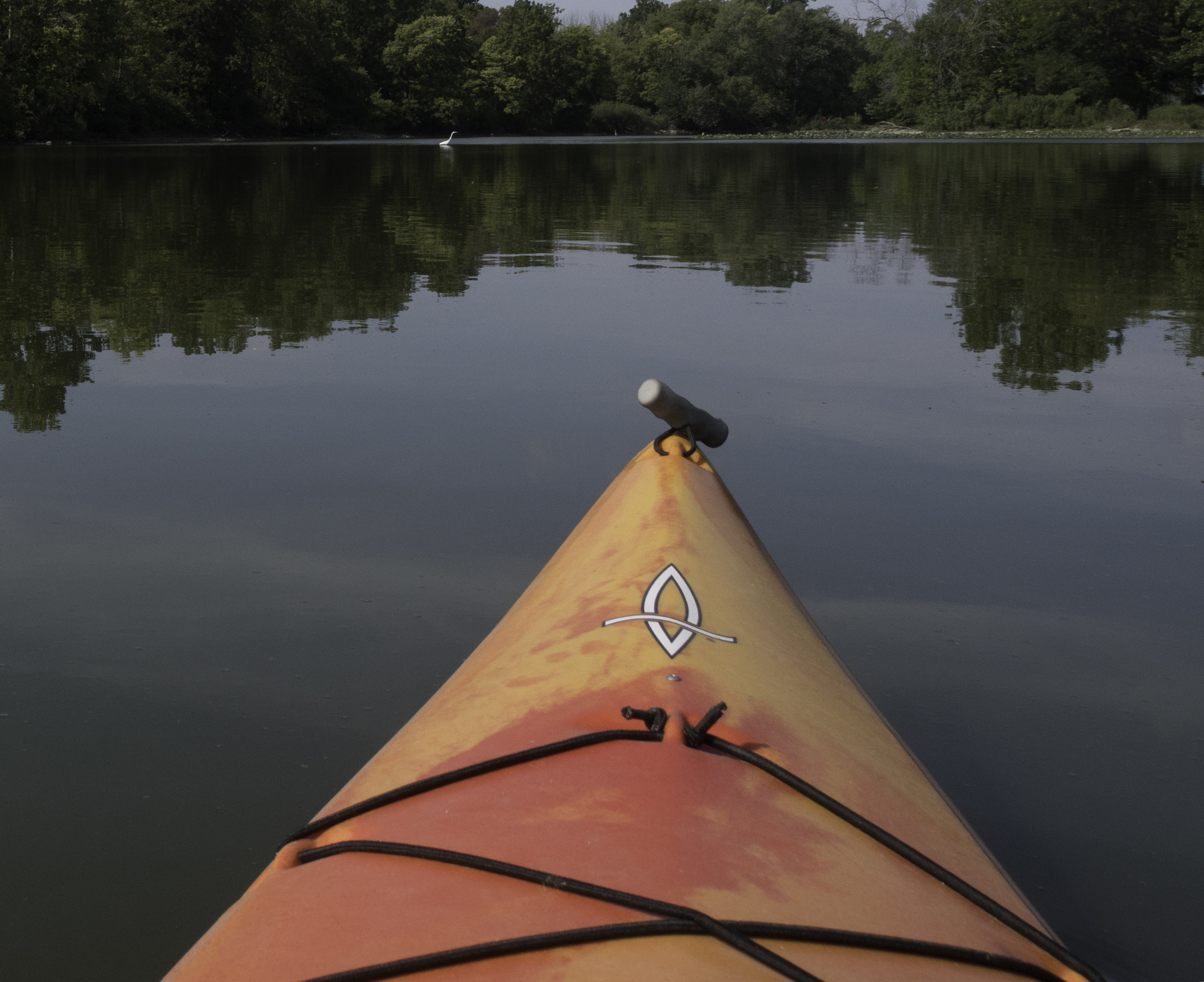 Posts

124

Joined

Last visited

Days Won

4
Profiles
Forums
Gallery
Calendar
Downloads
Everything posted by G_kayaker
Song Sparrow; DuPage Co., IL

Going with S or T? Tanager, Scarlet

Maybe? Maybe sparrow and finch?? Chicago burb, forest preserve. Both together (also with Dark-eyed Junco and House Sparrow) picking gravel next to a barn, garden and oaks. As always, thanks all!

While the author and subject sound both intriguing and dire, it is this passage from an interview which swayed me to add it to my reading list, "Birds are one of the few aspects of nature that will come to you. A bird will visit your backyard, and you can have an encounter. You may not know anything about where it came from, but there it is in your tree. Birds are, I think, the best remaining ambassadors from nature to the America we now live in. That's why, even apart from their beauty and their dearness, there are strong environmentalist arguments for increasing bird awareness." The book (of essays): The End of the End of the Earth by Jonathon Franzen The interview by Serena Renner appeared in the Jan. 7, 2019 Sierra Club Magazine: https://www.sierraclub.org/sierra/jonathan-franzens-controversial-stance-climate-action

1

Oh yeah, I can shuffle... running man in da house! Palm Warbler; DuPage Co., IL

Thank you! The heavy gray neck threw me.

Today (10/19/19) in Chicago, IL western suburb. Grassy area next to large pond and reeds. Thanks!

Sandhill Crane detail Willowbrook Wildlife Center; Glen Ellyn, IL

Out of curiosity... what is the difference between juvenile and immature? Thanks

One of my favorite spots. Stood here for almost an hour today watching goldfinches, bluebirds, song and white-throated sparrows, a couple of turkey vultures, wood duck and red-tailed hawk; and listened to Lefty reminisce... (forums.whatbird.com/index.php?/topic/230-lol-forum-topic/&do=findComment&comment=39056) 😊 Spring Brook; DuPage Co., IL

Lefty reenacts the day he bowled a perfect game...

10

One of Illinois many prairies (he says envious of all the mountain/coast pics!) 😉

White-crowned Sparrow; DuPage Co., IL

Maybe Mediterranean Gecko? https://en.wikipedia.org/wiki/Mediterranean_house_gecko

Fermented crab-apple juggling by Gertie's (see above post by TexasCobra) cousin... Waxwing.mp4 Cedar Waxwing; DuPage Co., IL

Mallards, one leucistic; DuPage Co., IL

Seconded @Charlie Spencer!! I've been wrong more times than I can count but have learned immensely from this forum and the people here!

Goose, Duck, Goose Canada Geese and Wood Duck, DuPage Co., IL

Thanks Pigeon and akiley! They were flying together as I did initially see them directly overhead; just took me a bit to focus one them. Any other speculations or thoughts welcome.

Was out hiking today (DuPage Co., IL) and heard geese overhead (typical, so paid little attn.) As they passed I looked up and saw this formation. Surprised, I tried to get some quick shots. First photo a bit o.o.f. and tried to enlarge the second. Any thoughts? Thanks!

TY HamR and Barbet! A first for me

Chicago suburb, bushes next to heavily forested area. Not having luck on WhatBird or AllAboutBirds or image searches. Thoughts?