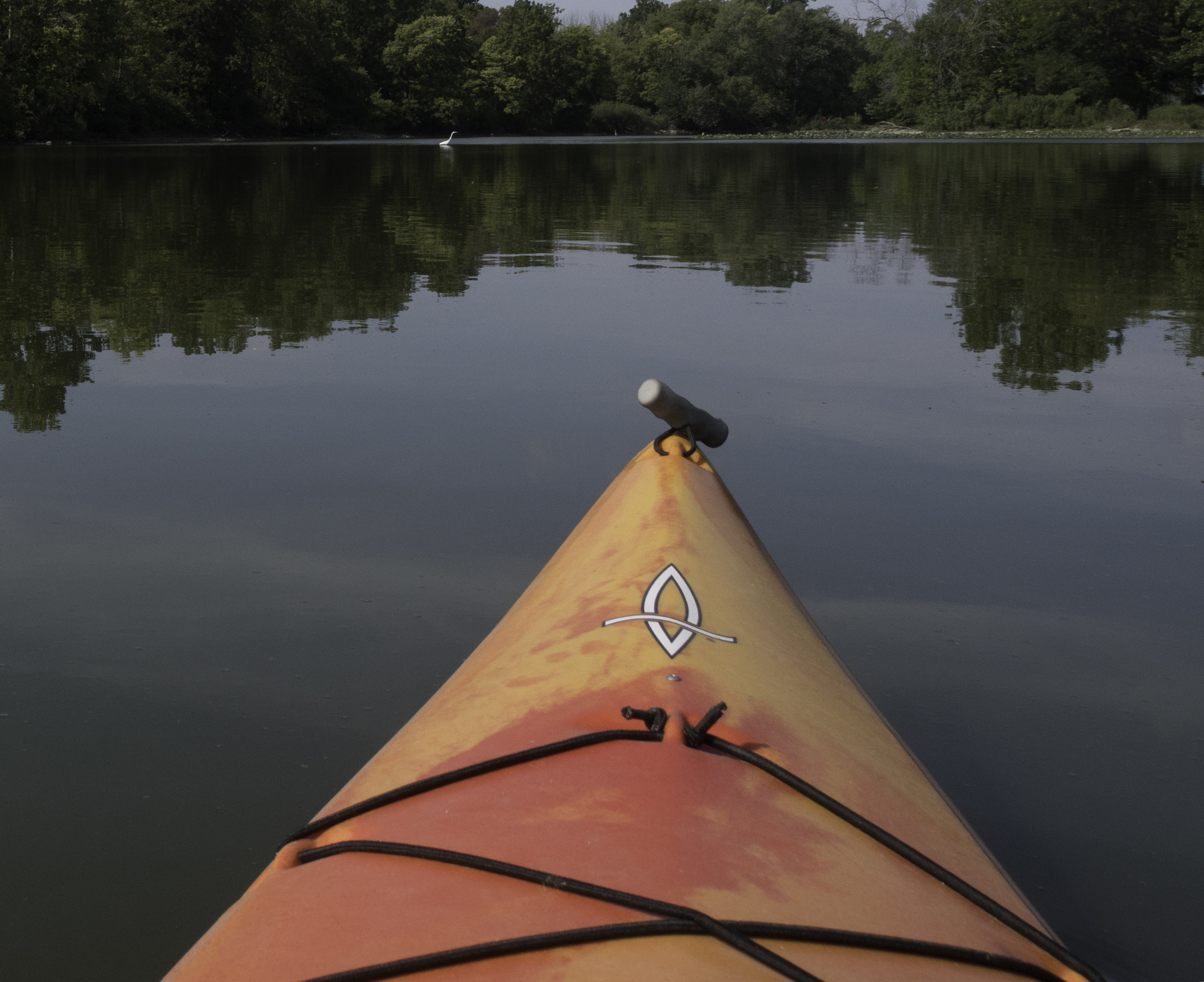 Posts

124

Joined

Last visited

Days Won

4
Profiles
Forums
Gallery
Events
Downloads
Everything posted by G_kayaker
Yeeeesh, if this guy with the camera doesn't stop following me he's gonna get a THRASHIN! Brown Thrasher; DuPage Co., IL

Earlier today at a local forest preserve overlooking a creek. Not common at this location. Hoping that's a good thing. Bald Eagle; DuPage Co., IL

I just came across this via NPR: North America Has Lost 3 Billion Birds, Scientists Say https://www.npr.org/2019/09/19/762090471/north-america-has-lost-3-billion-birds-scientists-say Revel in every bird you see! Do what you can, For The Birds ?

1

As usual, I stand corrected ? (but will keep trying!) And yes Aves, the collar is what led me to EAME.

Hi Birdy, It looks like it could be a Western Meadowlark. Compare with this (https://www.allaboutbirds.org/guide/Western_Meadowlark/id) and see what other think.

American Avocet - and a study in symmetry DuPage Co., IL P.S. I love all the photos on this thread - even trying to be judicious I keep running out of ?s!! ?

A berry in the beak is worth two in the bush!! Nicely done mpfuchs!

Why so serious?!? Immature Cooper's Hawk - DuPage Co., IL Quick story on the title as he/she WAS quite serious. I was wrapping up a walk through a local forest preserve walking down a path lined by mostly maples; it's almost like a tunnel (trees 20 feet apart and leaves full, so 12 - 20 feet above). Being a typical bird-watcher, I was looking up. I glanced in front of me and freaked when I see this bird swooping up the path straight in front of me and directly at eye-level. It veered off and up less than 10 feet away! As I checked that my feet were still in my shoes, I noticed this young one in a tree, so I got this shot. As I was trying to get other angles, I was swooped at two more times. I'm assuming my encounter was the parent(s) of this one and left them in peace (and me with clean shorts!)

Hear, hear Spyonabird!! I usually crop, post-process (try to limit it - but still working at getting to be a better photog and maybe, someday, a lens longer than 200mm) and love being out in nature and capturing a moment of what I see. Is it art? Hmmmm... "You don't take a photograph, you make it." ― Ansel Adams

While looking for birds, saw this guy fly by and land in the prairie grass... Virginia Ctenucha - DuPage Co., IL

Happened across this bird in open area with buildings in a forest preserve. Chicago, western suburb. Thanks for any help!

TY dpinkerton, I NEED this! ?

Lord Baltimore checks for his chance at a free pizza pie. Baltimore Oriole - DuPage Co., IL OK, I'm done hijacking the thread. TBH, all of my BO posts were pics from the day of, so I couldn't help myself and was laughing as I took them. Plus, I'm having better luck here than trying to help ID bird posts! ? But remember: kevarc started it!

I would agree with the Tanager and House Finch, but think #2 might be a Ruby-crowned Kinglet. With that, wait for some others to confirm. Nice Tanager pic!