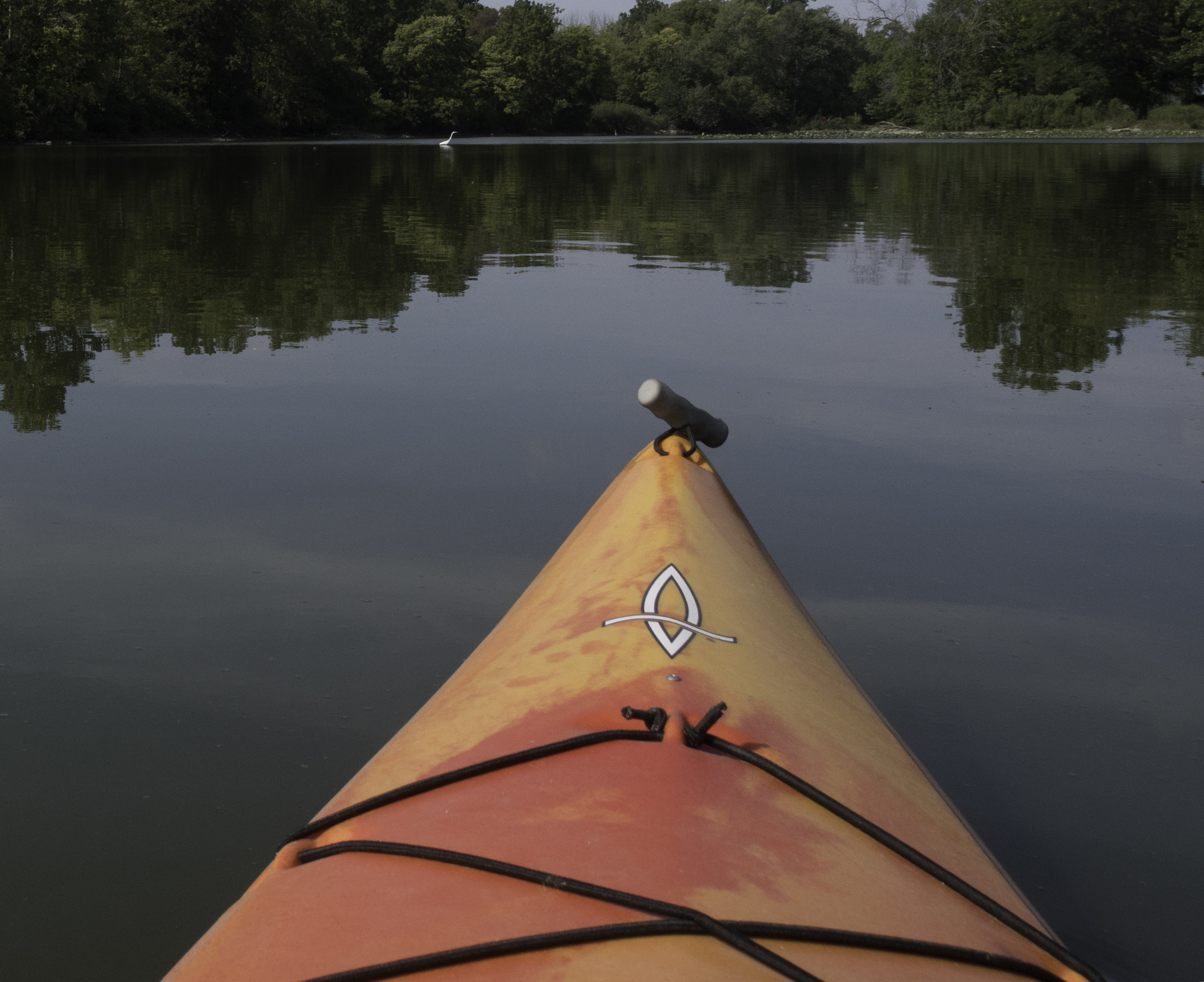 Posts

124

Joined

Last visited

Days Won

4
Profiles
Forums
Gallery
Calendar
Downloads
Everything posted by G_kayaker
With the recommendation of others in the flock Blaine confirms, "The stuff works, 12 hours of flapping and still morning fresh!" Yellow Warbler, DuPage Co., IL

Maybe a female American Redstart???

Agree with millipede...In direct sun, male tree swallows are iridescent (usually blue.) On an overcast day, they can appear black or gray. Females are mostly black/gray but sometimes have some blue.

This new, improved scent makes my eyes sparkle! Blue-gray Gnatcatcher, Kane County, IL

👏 Yikes, I just noticed this category...

Yay BNs! Next time I will be: biting my tongue!! 😝

OK, I (a self-professed noob) will bite. With a solid, clean white belly and what looks (hard with the shadows) to be a darker crown and eyeline... Red-eyed Vireo.

Chauncey shows up with his "How many bugs can you fit in your mouth" entry. 😮 Song Sparrow - Kane Co., IL

Sayeth Doc "Comm Grackle" Holliday: "I'm Your Huckleberry "

Hi juniorking, I believe that is a Yellow-bellied Flycatcher (but wait for a second or other thoughts).

Been AFK, so this one's from Wednesday... Hooded Warbler (Montrose Point, Chicago, IL)

N. IL lower brush in between taller forest and a marshy area. Thank you in advance!

P.S. Congrats on the Sora. I keep hearing one (or two) at one of my regular spots and keep searching!!

Happy Mom's Day!! Ms. B. Oriole finds some perfect weaving material for the crib...

Hard to say. About three hours (on a tour) outside of a tropic port (Hawaii, I believe) when the weather started getting rough. Ended up on some uncharted desert isle! Charlie - I proudly accept the noob classification (as I've so demonstrated in my posts!) 😉 (But it aint an Ibis)

Yikes. Thanks BNs! I was almost proud of myself for not bugging the group on this one 😮. Now I see the yellow lores as a dead giveaway. I've been getting too used to all the warblers flying thru. A first non-the-less! Will edit the title (which I just found out I can't do) 🙁.

Hi Charlie - sorry I'm a bit late to this post, still exploring more of the forums. My thoughts (I've speed-read most of the prior advice - which is very good) and will throw in my 2 pennies fwiw.) Like peter571 I shoot Nikon and am on my second one in twenty years - the first got rain-damaged, expansive lesson learned. For birds FPS is pretty important as you already know how movement is unpredictable most times. I agree with the crop sensor comment - adds some versatility and with the newer tech, minimal sacrifice to a non-pro. There are gobs of tutorials online for both hardware and software. Nikon, Canon, Sony, etc, are all well supported. Software - I have a long history with Adobe products - started on V.1 and currently use their Photographers subscription (Lightroom/Photoshop.) note: but also agree with spyonabird's pet-peeve on that 😉 While I very rarely use Photoshop on my bird pics, for organization (keywords, rating, sorting, creating collections and quick post-processing I am a Lightroom junkie What I did was follow a camera that was in my price-range and waited until a newer version came out and the price dropped significantly. The camera I ended up getting was out for over three years when I bought it as a kit (with lens.) Edit: Also look at what lens you may want to use - my recent lens costs almost as much as my camera! Lastly, maybe look into an Intro to Photography community college class. It will get you into using the camera through regular instruction and assignments. It's also a nice way to network. But again - if you're disciplined, there is a wealth of online instruction/advice. And, like meghann, there's my ramble of the day - best of luck and stick to your signature; "I get outside...", that's what it's all about!! 🕊️

A Veery good lunch (or a mutated tongue 😜)

Black-throated Blue Warbler in Chicago suburb.

For comparison, here's a Yellowthroat I photoed earlier today in norther IL (Chicago burb)...