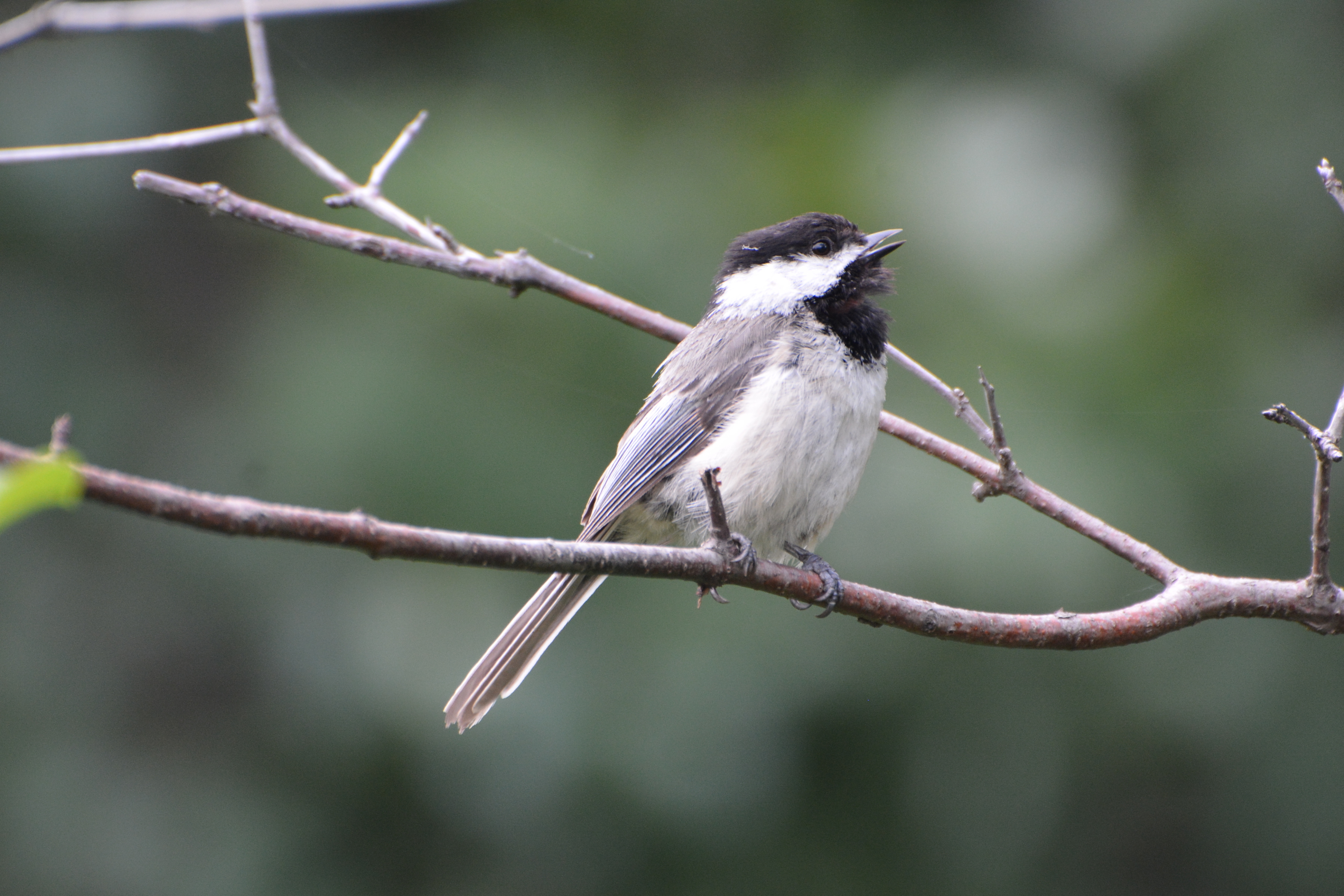 Posts

510

Joined

Last visited
Profiles
Forums
Gallery
Calendar
Downloads
Everything posted by Miss Marge
Thanks for your input everyone.

I have been looking through old photos and came across this one that I don't believe I've had identified yet. Could this be a Sora or (maybe a Virginia Rail) hiding in the reeds? Taken in July in Belleville, Ontario, Canada. Not the best picture but someone may be able to help me here.

I'm wondering if this is a Cinnamon-bellied Saltator. Taken in Belize in March in San Ignacio, Cayo District.

Is this a Black-bellied Plover? Taken in California in January.

This picture was taken in California in January, 2020. Is it a Ring-billed? Just seeing a small bill so I'm looking for confirmation.

Another older picture from Mexico a few years back (July, Maya Riviera). It is some sort of Oriole. Could it be a Streak-backed? I've attached 2 pictures.

Well that clears things up. Thank you so much for this. Yes, it was near the large pyramid. I feel better having a firm ID.

This was taken in Mexico a few years back in July (Maya Riviera). I'm thinking it could be a Dusky-capped Flycatcher. Can anyone confirm?

Thank you Avery. I'm going to post it historically. I guess if the experts disagree, I'll just have to take it down. But I feel pretty confident too (as did the guide).

I took this picture back in March of 2015 at Tikkal National Park in Guatemala. Our guide at the time said it was an Orange-breasted Falcon that was nesting in a tree. Can someone confirm this? When I post it on Merlin it says a Bat Falcon. Hoping someone with expert eyes can see the difference as I know they are quite similar.

I did see that, but couldn't any just brown. I'll did around some more. Thank you.

Pretty sure this is a Yellow-bellied Flycatcher. Can someone confirm? Taken in Belize, San Ignacio, Cayo Distric on November 17, 2021.

There is no colour on this bird. The Montezuma Oropendola has colour in its beak and tail.

Can anyone ID this bird? Taken in Belize last mid November in the San Ignacio, Cayo District in Belize. A bit blurry.

Thanks for your expertise on these Kadynn. I have a few more and hope you know a bit about hummingbirds or can forward them to your friend in Belize for me. Let me know.

Am I safe to confirm a Slate-headed tody Flycatcher? Thanks for going the extra mile either way.

Snapped these pictures but the birds camouflaged with the dried leaves. Perhaps a Band-backed or Spot-breasted Wren? Taken at Mystic River Lodge in San Ignacio Belize in the Cayo District, last week.

Do these 2 pictures look like Spot-breasted Wrens? Both taken at the Mystic River Lodge in San Ignacio, Cayo District in Belize last week.

Sorry. I was in San Ignacio. At the Xunantunich ruins

November in Spanish Lookout in Belize (Cayo District)

Awesome. Thank you Kadynn. A new one for me!

Taken in Belize last week. He's tucked behind a bunch of leaves but I think it's a Black-headed Saltator?

I thought this was a Roadside Hawk but am wondering if it is a Gray Hawk? I don't see the yellow eye the Roadside has but the colouring is more like a Roadside Hawk. Any help you can give would be appreciated.