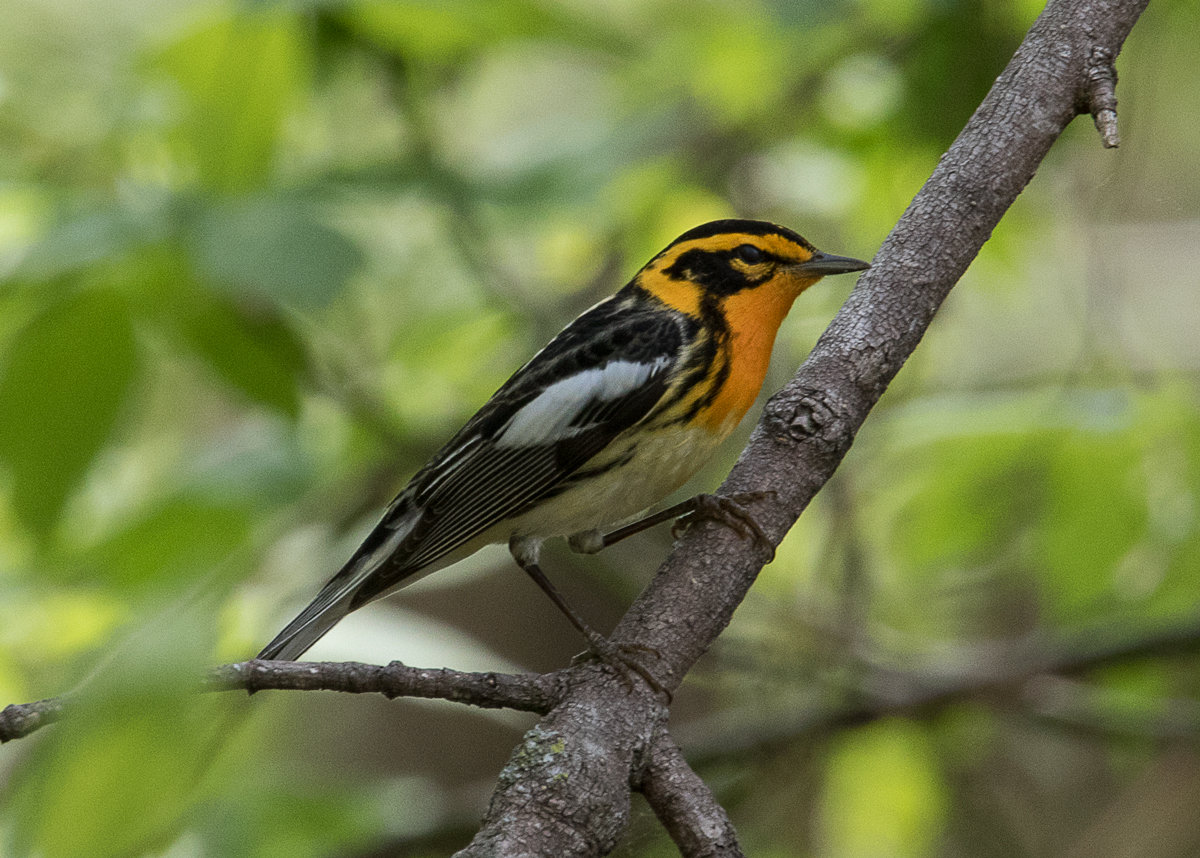 Posts

32

Joined

Last visited
Recent Profile Visitors
The recent visitors block is disabled and is not being shown to other users.
After seeing some Surf Scoters I noticed these near Monomoy Preserve and believe they are White-winged Scoters but wanted verification. Thanks After seeing some Surf Scoters I saw a group I believe to be White-winged Scoters but need verification.

Thanks, well, either Least or Yellow-bellied, either would be a new one to me! Have to check again next year and hopefully hear one call so I can get a confirmed ID.

Unfortunately I did not hear it sing but I haven't seen a flycatcher with this much yellow on it before so seeing what you folks think? This was near Mullett Lake, MI in August this year. Thanks!

Thanks! That's a lifer and basically in my backyard!

Not a great shot but they were acting like Vireos and staying high up and deep in my neighbors Bald Cypress trees but the bright yellow throat, white belly and the hint of yellow above the eye with a dark eye line made me think immediately of a Yellow-throated Vireo. Thoughts? Near Cincinnati, OH

Birding with 6 others, comparing this smaller, light headed loon with many Common Loons it was mixed in with. Was diving constantly. Merlin called a Pacific Loon as well as other birders, but wanted to get thoughts from this group as well. Posting the best shot from a long distance and also a shot showing the suspected loon alongside a Common Loon from an even further distance! This was at East Fork Lake, South Beach east of Cincinnati, OH

Thanks, knowing Clay was rare for the area I leaned towards Chipping.

Saw a small flock of these sparrows on Hilton Head Island at the Audubon Newhall Preserve at the entrance. Merlin comes up with Clay Colored Sparrow but thought maybe Chipping as well but there was not a distinctive cap. Thoughts? This was the best shot although that little twig got in the way of the top of his head.

Saw this flock at Ellis Lake Wetlands in Butler County, Ohio yesterday. Some folks think a mix of Least Sandpipers and Semipalmated Plovers so wanted additional opinions.

Thanks! He was quite cooperative! Thanks!

Awesome! That is a lifer for me!