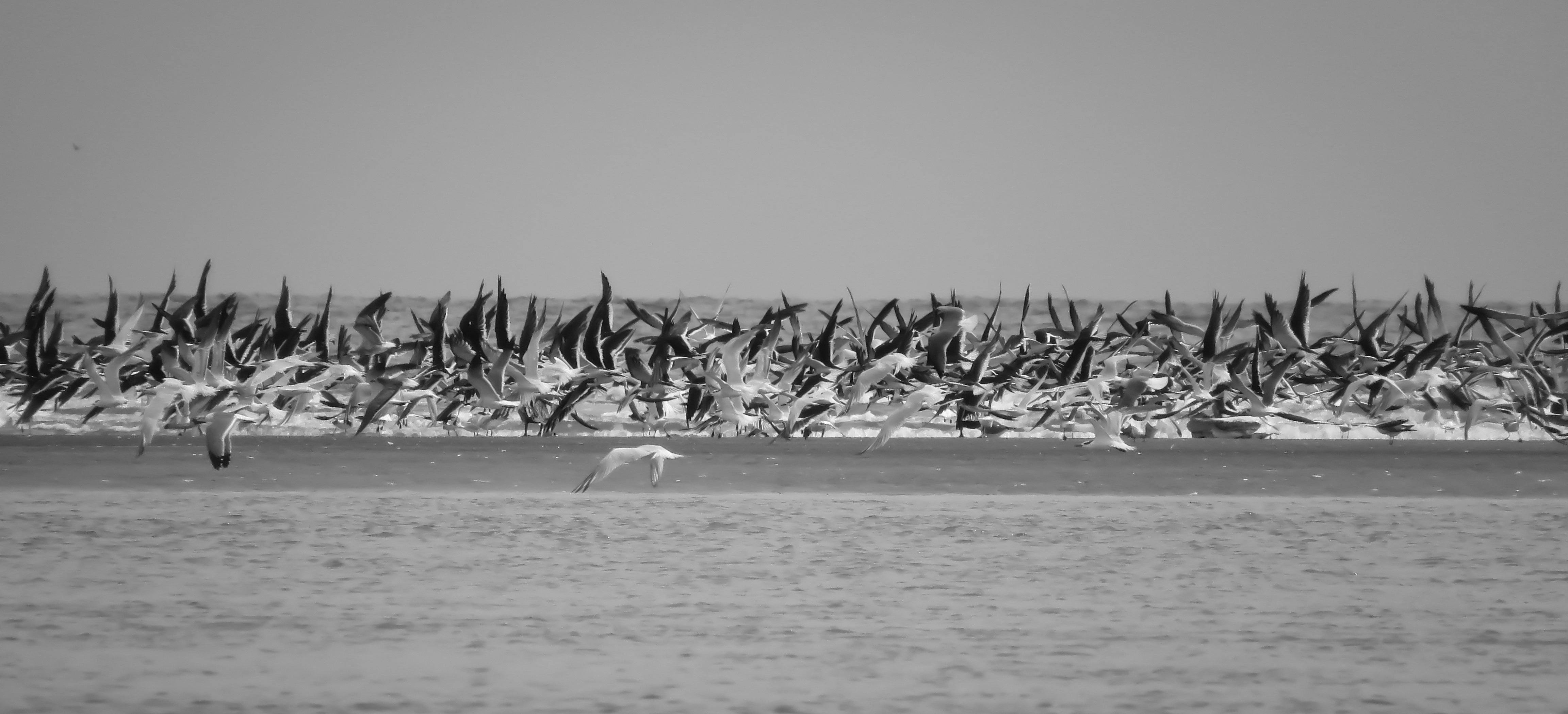 Content Count

38

Joined

Last visited
Please help me identify this warbler that came to my suet on Jan. 23, 2021, in Richmond, VA. Thanks!

How embarrassing...I photographed it immediately next to the male :-). Thanks!

I'm trying to identify this sparrow (I assume). I viewed it at about 2 pm on Nov. 3 on Turkey Island Road (rural) near Richmond, VA.

I assume you're talking about the second picture (of the whole bird)...interesting. My first thought when seeing it in the field was that it was a spotted due to length of the bill and legs. However, I went with Common as it is more likely here, and due to the pattern on the breast. I just measured ratios of bill length to head width on the pictures on eBird, and found the ratio closer to the SR. I'm confused, though, as to the plumage, which is nowhere near breeding for the SR. This is the first time I've gotten a good look at either species, so I welcome the input of others!

Thanks for the input. Here's a picture of a CR from about 100m away...comparison for plumage.

I need an ID on a shorebird sighted outside of Bishkek, Kyrgyzstan, on May 24, 2020. It was on the shore of a pond with a number of waterbirds (Garganey, Mallard, one Shoveler), gulls, terns, and shorebirds (plover, Common Redshank, and unidentified sandpipers). My safest guess would be Common Redshank, but the angle of the shot and length of the neck threw me off.

I have found White-tailed Eagles to be highly variable, after seeing about 40 over the winter. The overall size, shape, and coloration match, as well as the habitat and behavior. It seems the only real option. I am including some of my own pictures from January in Kyrgyzstan for comparison.

Herring gulls have not been recorded in Kyrgyzstan on eBird. Having logged many more lists in the last 9 months, I believe this is a juvenile Caspian Gull, which is quite common.

I need help with several raptors spotted around frozen fish ponds outside Bishkek, Kyrgyzstan, on Jan. 20, 2020. * Pictures 1-4: Immature White-Tailed Eagles?? (2 individuals shown) * Pictures 5 & 6: Adult White-Tailed Eagle (one individual; for comparison) * Pictures 7 & 8: best guess: immature light-morph Long-Legged Buzzard? (Carrion Crow in picture 8 for size comparison)

Thanks! Now that I look at the picture in a larger format, it does resemble the Long-leggeds that I see often. Flight pattern was also very familiar. It was a very cold day, so the puffed-up look was appropriate.

This buteo was seen at about 2 pm January 10 just outside Bishkek, Kyrgyzstan. Long-legged Buzzard is common in winter, but the coloring of the face looks darker and shape of head stockier. I would appreciate any input.

The first looks like an Armenian Gull to me: dark eye, extensive black on the wing with only one window on front edge For the second, I would choose Caspian over Yellow-legged due to bill descriptions in "Birds of Europe"; for Caspian, "Bill long and evenly narrow with attenuated point, lacking marked gonys angle." For Yellow-legged: "Heavy bill with strongly-curved tip and well-marked gonys angle in most...." Not willing to make a guess on the third :-)

@Bird-Boys, it looks like you nailed it. Yelkouan Shearwater matches the description in my Birds of Europe guide: brownish worn hue, feet protruding to form pointed tail, etc. Tons of sightings of them over the Bosphorus. Thanks--another lifer!!

I could use help identifying this flock of shorebirds (?) on the Bosphorus in June, 2013.