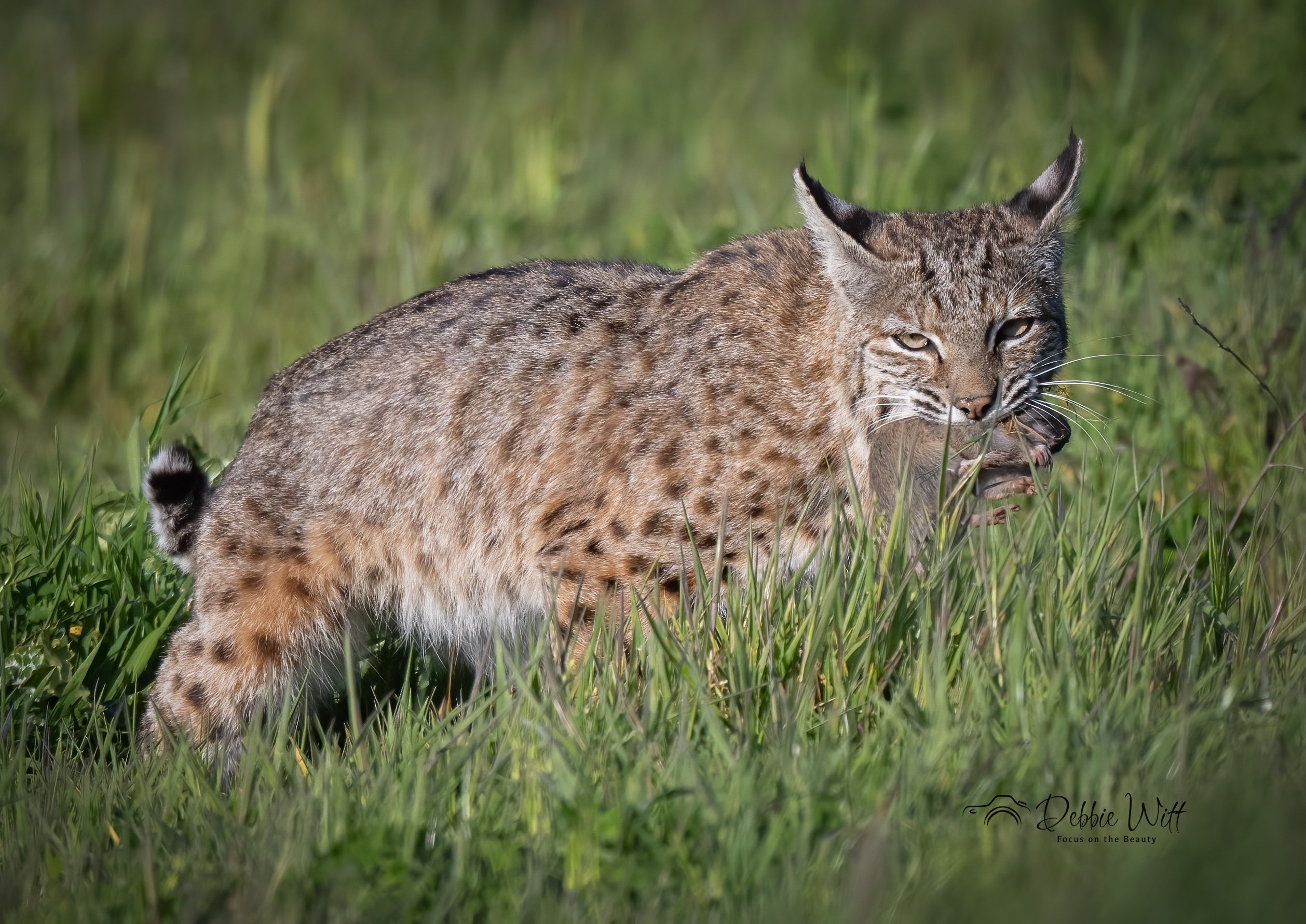 Posts

132

Joined

Last visited
Profiles
Forums
Gallery
Events
Downloads
Everything posted by Debbie
This is a new bird for me. Photographed him from my kayak today at Lake Almanor Northern California. Jumping around the rocks and bobbing like a rail. Not a shy bird flew right up to me at one point, late morning cold rainy day. Thank you ☺️

This wren was photographed in November at the Point Reyes Seashore area, late morning, Northern Ca. Lots of varieties of wrens. Thank you

I'm getting my little yellow birds confused again. The beak looks like a finch but not positive. Thank for the id. This week, mid morning, Northern California wildlife refuge.

Photographed this little bird yesterday, late afternoon, Northern California on a ranch lots of shrubs near creek. Thank you

I photographed this cute little bird last week in Alaska, late morning near a lake. Is this a Lincoln Sparrow? Thank you

Is this a female WT or a young one? Thank you

This cute little bird flew by landed on the shore while I was kayaking. Early this morning at Lake Almanor Northern Ca. Tiny bird, bounced around on the shore line. I'm not that good with my shore birds, I don't even have a guess? Ok, Plover? Thank you

This little bird I photographed at lake Almanor this early morning, Northern Ca. Is it an orange crowned warbler? Thank you

Photographed this cute little bird early morning, end of July, Northern California at lake Almanor bopping around in the bushes lake side. my guess a female warbler, not sure what kind of warbler. Thank you

This cutie is new to my garden. This early evening he landed on the fence by the blackberries sat watched for a moment then flew off. Northern California ranch, creek nearby. Thank you.

These little birds have been coming out every mid morning at Lake Almanor for the past few days. Northern California, they flutter around and bathe in the dew of the pine trees. So darn cute. My first guess is a Pygmy Nuthatch they do fly upside down and all around. Thanks

Found this bird earlier this year in Northern Cal at the wildlife viewing area. Mid morning. It was on the ground in the bush. Thank you

This bird was shot April 2019 northern cal late afternoon. It looks like a Bushtit but then it doesn't. Thanks for your help.

Yesterday, Newport Or early evening, coast. Ugh I should know what this little bird is by now. But I don't. Thanks for the positive ID.

Photographed this bird in Bandon Oregon yesterday early evening in a wildlife refuge. There were several of them not a shy bird. At first I thought it was a sparrow, but now my guess is a thrush of some kind. Maybe a young one. Thanks

Ugh that was my first guess but I thought it was too late in the season for them. Thank you.

Found this bird today mid morning, Northern California, lake Almanor area in front of the house in the bushes, there were two of them and they were making a clicking sound. Not a easily frightened bird never flew far from me. Thanks

That's wonderful thank you ?